We are Ray and Julie, husband and wife team and owners of Swifty Print. Having run a successful industrial cleaning supplies, safety wear, print and embroidery company back in the UK, for over 17 years, we decided that we didn't want to spend our time in a country where it always seems to be raining, so we sold our business and headed for the four seasons that Southern Ontario has to offer. It didn't take long to realise that not all the seasons are created equal in length here and that our least favourite, winter, is the longest. Apart from that, we love living here and wouldn't dream of leaving now.  Canada is our home.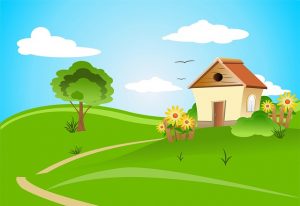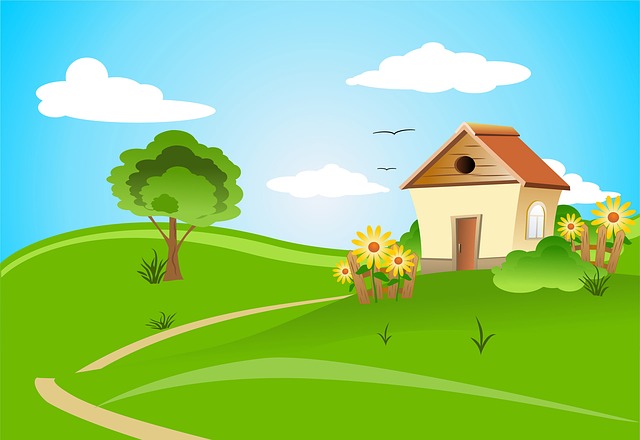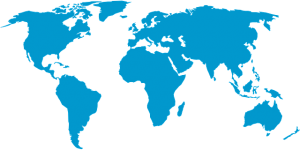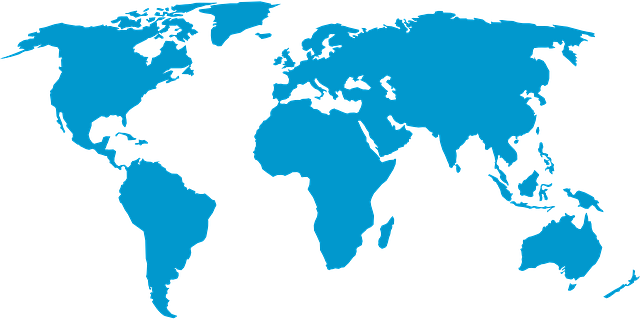 When we first came to Canada in 2010, we wanted to have a complete change in business direction and after a period of buying a house, settling in and learning how to drive on the other side of the road, we set up a cleaning business.
We quickly had some great staff members and lots of customers and everything was going great, but our hearts just weren't in it. They say that you don't know what you've got until it's gone – and that was certainly true in this case as after months of soul-searching, we realised that we missed the print industry. Luckily, we were able to get it back and, so after a few months planning, we hung up our mops and Swifty Print became our new reality in January 2014. Since then we haven't looked back, our passion is well and truly re-ignited.
CHECK OUT OUR  REVIEWS
Honest,reliable and great customer experience! Surprised at the amount of options for the projects I have at this time.

Shellie Bowman


September 8, 2022

Used a few different printers… I stick with Ray now, quality work and very reasonable pricing. Done in a timely manor too

Kevin Falconer


October 8, 2022

Ray and his team have been more than accommodating when it comes to servicing our needs. Whether a large order or small, his level of service and knowledge of the... read more printing and design industry is more than satisfying. I have been very happy with my products and recommend using him. Swifty print has always been my trusted source for all my advertising needs. From signs and banners to t-shirts and giveaway treats. Always reliable and on time. Thank you Ray

Romeo Circle


December 8, 2021

Ray was amazing! Great communication and super fast turnaround with fantastic quality, will return again for sure.

Adam Bowman


October 16, 2021

Ray was phenomenal in accommodating us for such a last minute poster job! He was kind and so helpful in getting the prints done in less-than-a-day turnaround time. Thank you... read more so so much! Best Print Shop in Cambridge!

Sally Song


September 20, 2023

Excellent service! I had a last minute Christmas gift idea and Ray was kind enough to accommodate and finish the order in a couple of hours! The print is exactly... read more what I was looking for and it came in each individual box, making it easier to wrap and gift in time for Christmas!

Paola


January 2, 2023

I recently had the pleasure of using a printing company for my business needs, and I must say that I am absolutely thrilled with the service I received. From start... read more to finish, this printing company provided me with a top-notch experience that was quick, convenient, and reasonably priced. First and foremost, the speed at which they completed my printing order was impressive. I had a tight deadline to meet, and I was worried about whether they would be able to deliver in time. To my delight, not only did they complete the job promptly, but they also maintained a high level of quality throughout the process. Their efficiency and attention to detail were truly commendable. Affordability played a significant role in my satisfaction with this printing company. In today's competitive market, finding quality services at a reasonable price can be challenging. However, this company struck the perfect balance between affordability and excellent results. Their pricing structure was transparent, and I felt that I received great value for my money. The cost of my printing order was well within my budget, making it a win-win situation for me and my business. In conclusion, I am incredibly happy with the quick, convenient, and well-priced service provided by this printing company. They exceeded my expectations in terms of speed, convenience, and affordability. I highly recommend them to anyone in need of printing services, whether it's for personal or business purposes. I will definitely be returning to them for all my future printing needs. Kudos to the team for their outstanding work!

Terri Legault


July 2, 2023

We started a t-shirt fundraiser at our Zehrs Hespeler. We ordered 100 shirts and from the ordering time to pick up, Julie and Ray were so very accommodating and... read more truly live up to their business name, Swifty Print. Communication back and forth is top notch and they deliver quality tees!! Definitely recommended

Karyn Peterman


June 15, 2022

Highly recommend using swifty print for stag and doe tickets! We had them make some raffle tickets and within two days they were in hand!

Brian Ollen


April 27, 2023

Had some fun shirts made and the quality of the shirt and the print work was amazing. Ray is super responsive. I will be going back if I ever have... read more a print need again.

Megan Gallinger


January 2, 2023

Absolutely the ONLY place to go! I can't say enough about how kind, knowledgeable, fast and amazing quality I get every time I go. Thank you Ray, you are the... read more BEST!!!!!!

Cindy Mair


December 2, 2023

Hired Swifty Print to print some custom greeting cards for our organization. Very happy! The image we submitted was a bit blurry and the owner spent time to make it... read more look spot on. Quick turn around time. Pleasant to work with. Very professional. We will be using them again for our apparel printing needs.

Sarah Tooze


September 6, 2023

Got a shirt printed for a secret santa gift. Made the order in person on the wednesday and it was ready for the Friday of that same week. Fantastic service... read more and will definitely return!

Isaac Koppeser O'Hearn


January 2, 2023